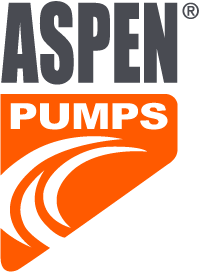 Mechanical
Bringing mini pump and peristaltic pump technology together. Simply position the remote reservoir (float switch) in the condensate tray or fix to the drain-pipe connection (depending on chosen reservoir). Alarm option available.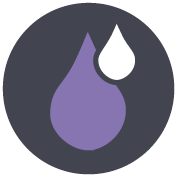 Max. flow
6.5L/h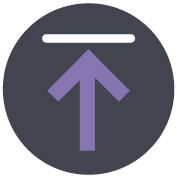 Max. rec. head
12m (flow rate 6.5L/h)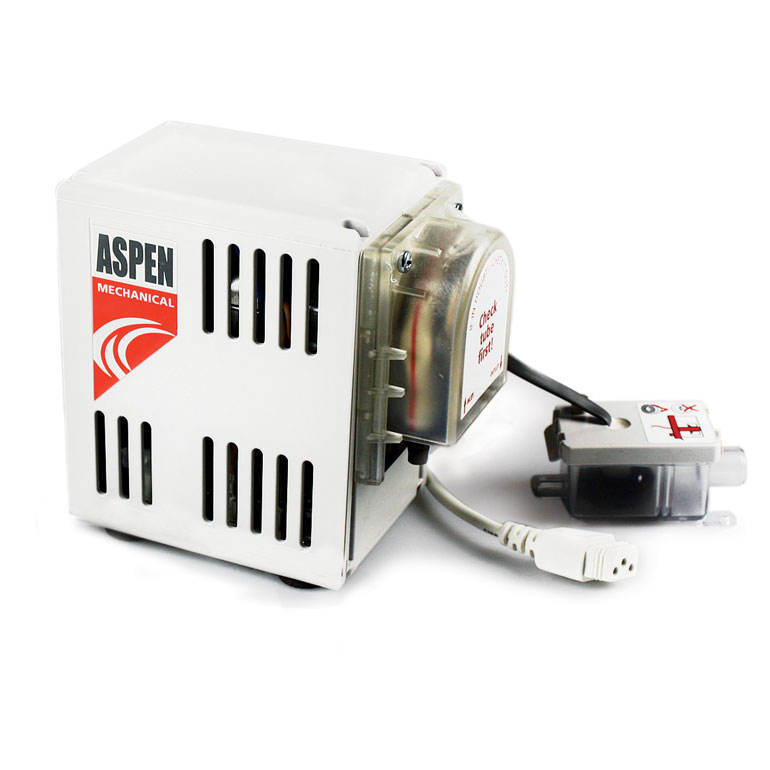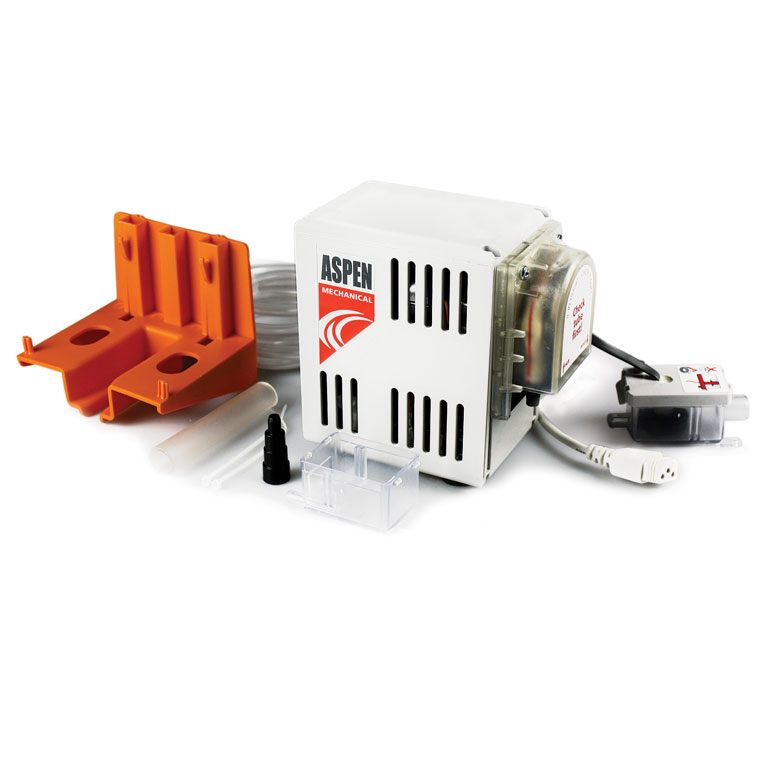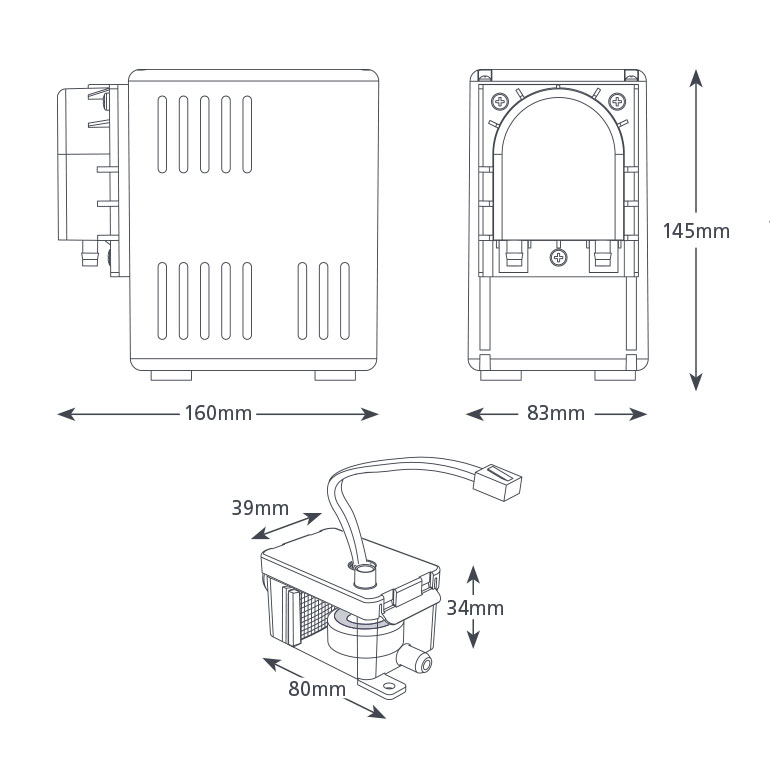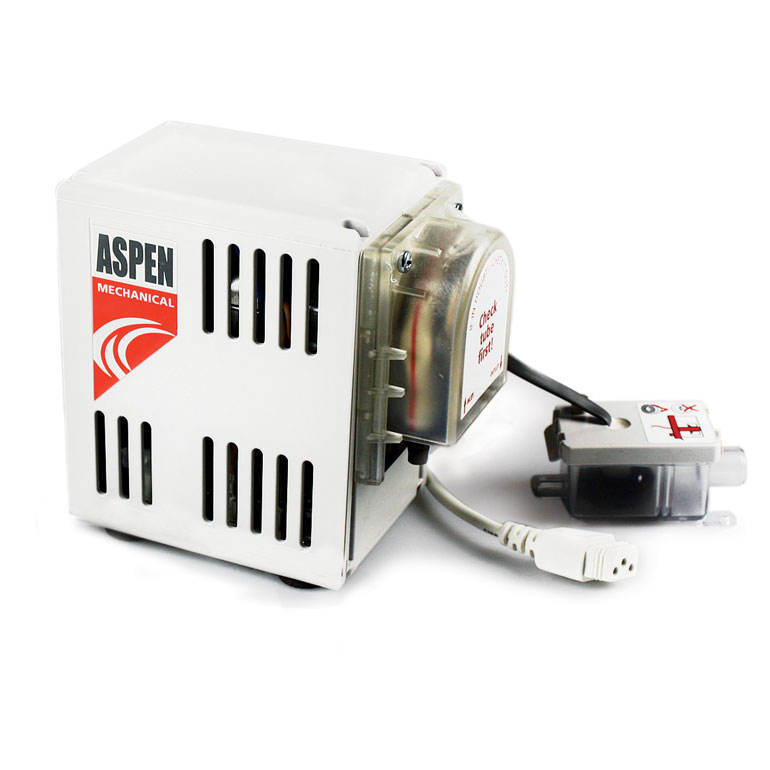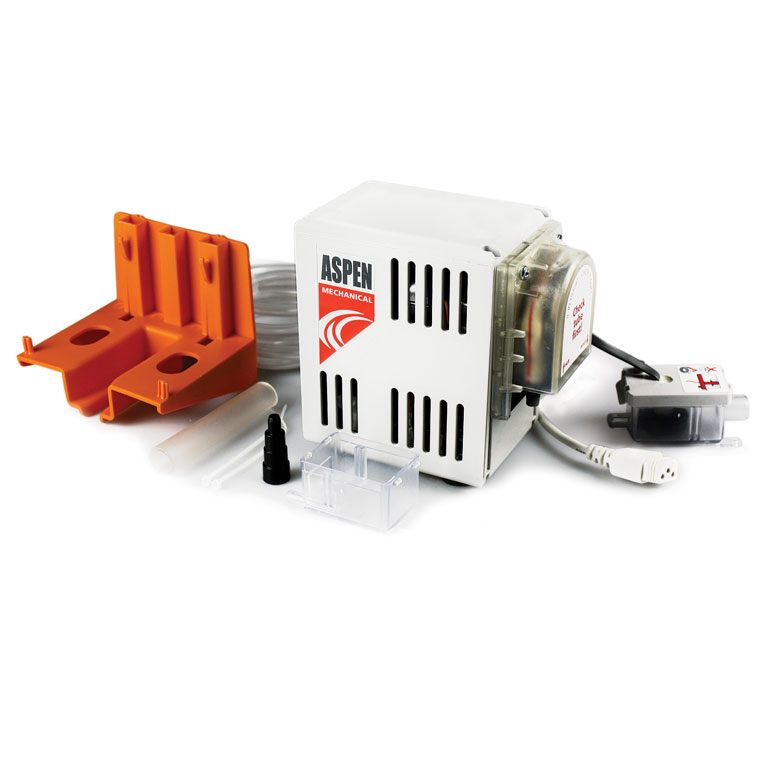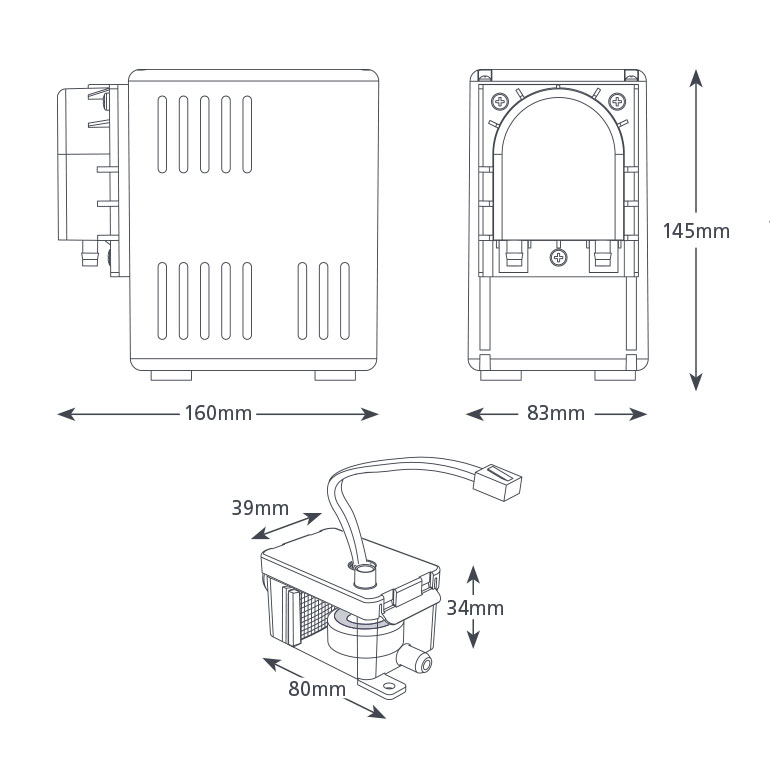 | Part number | Description |
| --- | --- |
| FP2078 | Mechanical |
Float switch operated
Remote install possible
Submersible secondary reservoir included
Up to 8.5kW / 29,000Btu/h
High wall split systems; Ducted units; Floor standing & Chassis units
Perfect for... Remote reservoir float switch operation
Data Based
@ 230 VAC 50Hz
Power supply
230 VAC, 0.2A, 50/60Hz
Max. unit output
8.5kW / 29,000Btu/h
Max. water temp
40°C / 104°F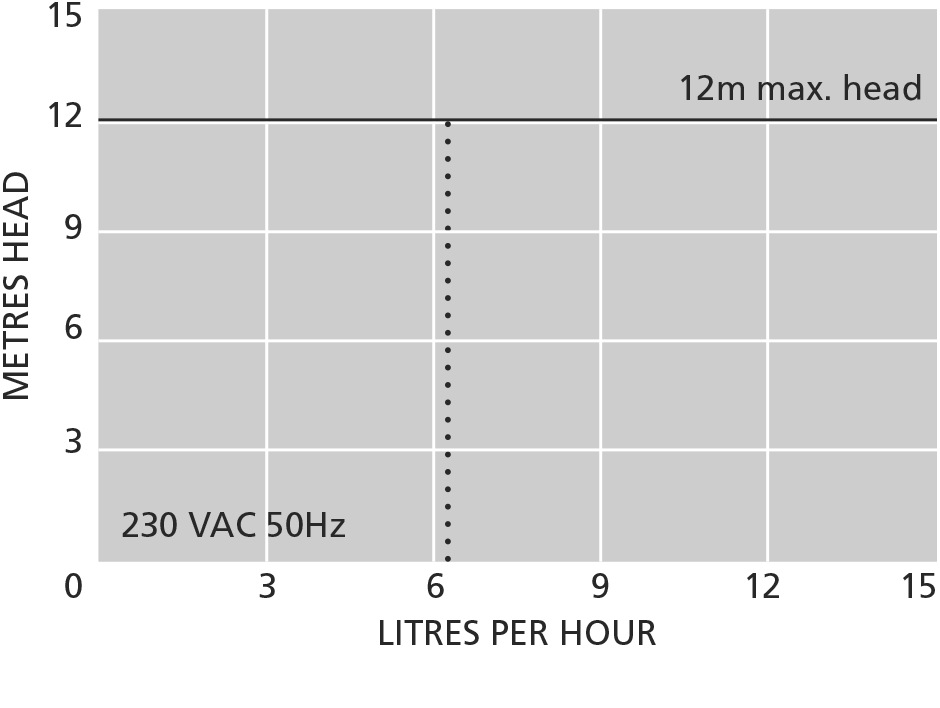 Mechanical pump
2m Plug & play power cable
Reservoir
Reservoir lid with 3m Float switch cable
Submersible reservoir
Wall mounted bracket
Fixing kit
Install manual
Need help finding the right pump for your unit?
The Aspen Pumps pump selector is a guide to help match your unit to the right pump.