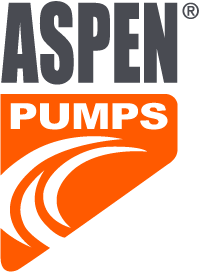 MK4
The MK4 peristaltic is operated using two water sensors.The lower sensor comes into contact with water, the heat conductivity from that sensor provides a temperature difference between the second – energising the pump.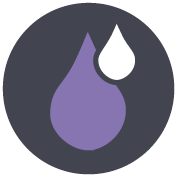 Max. flow
6.5L/h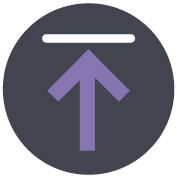 Max. rec. head
12m (flow rate 6.5L/h)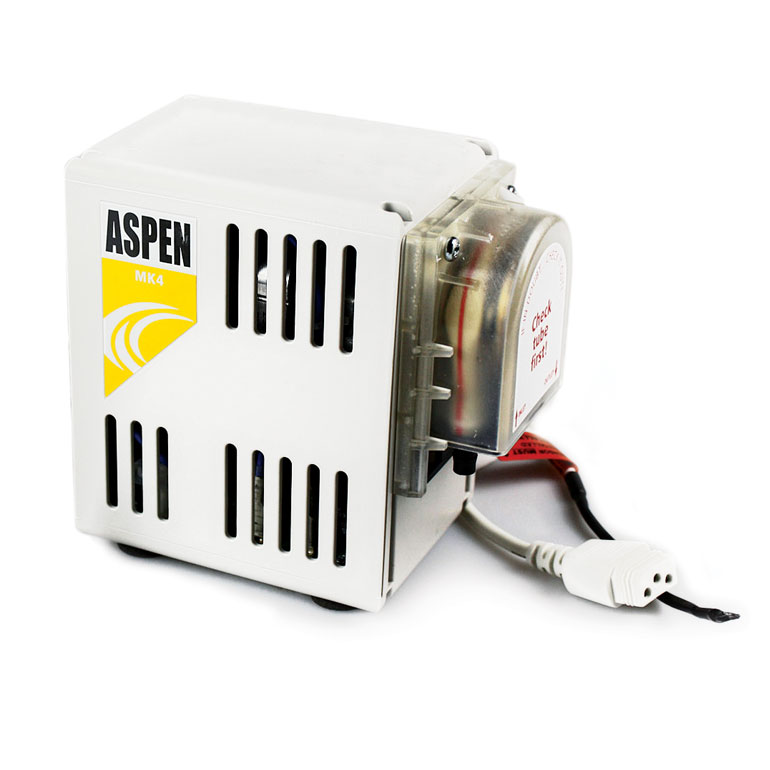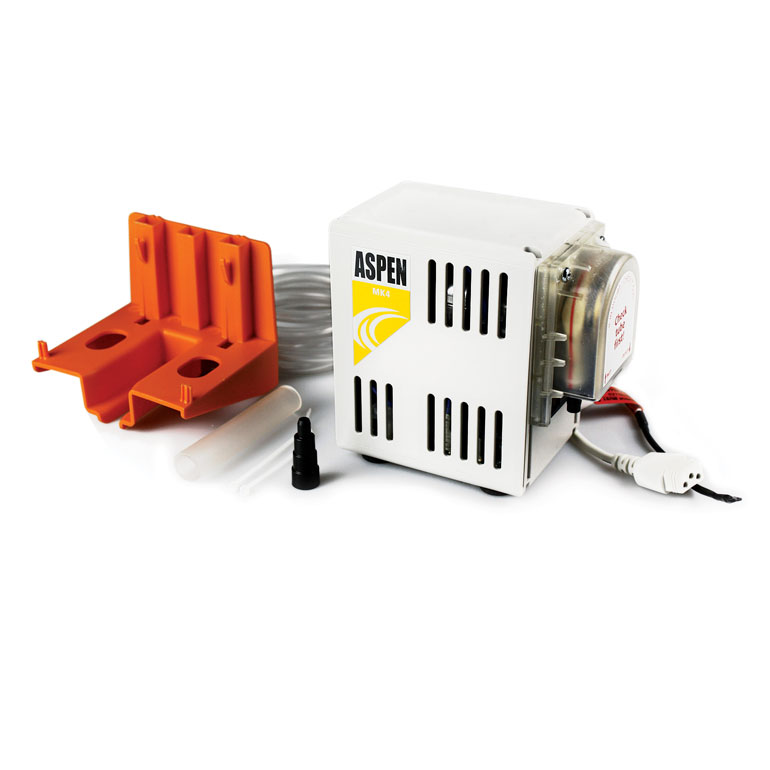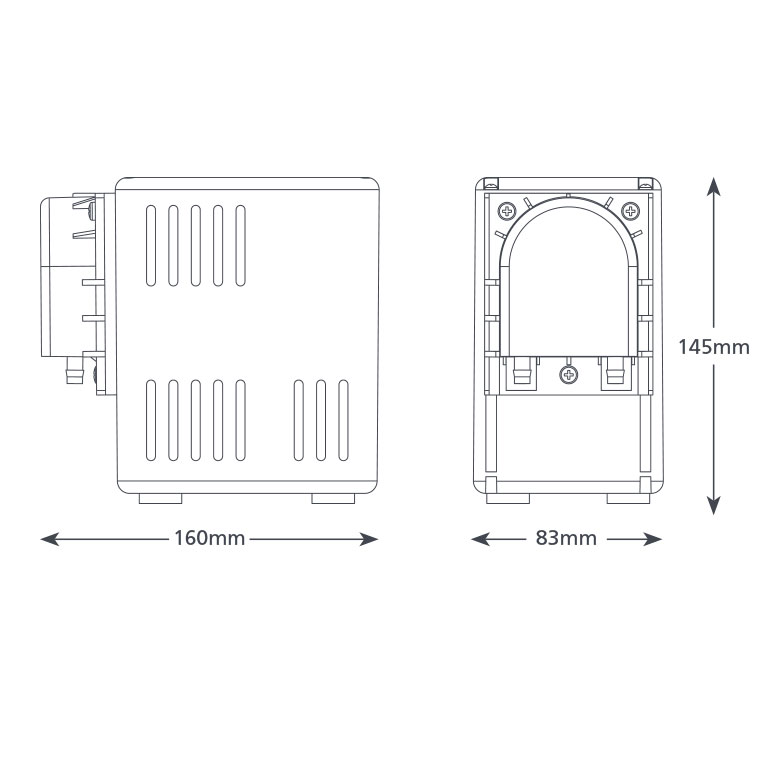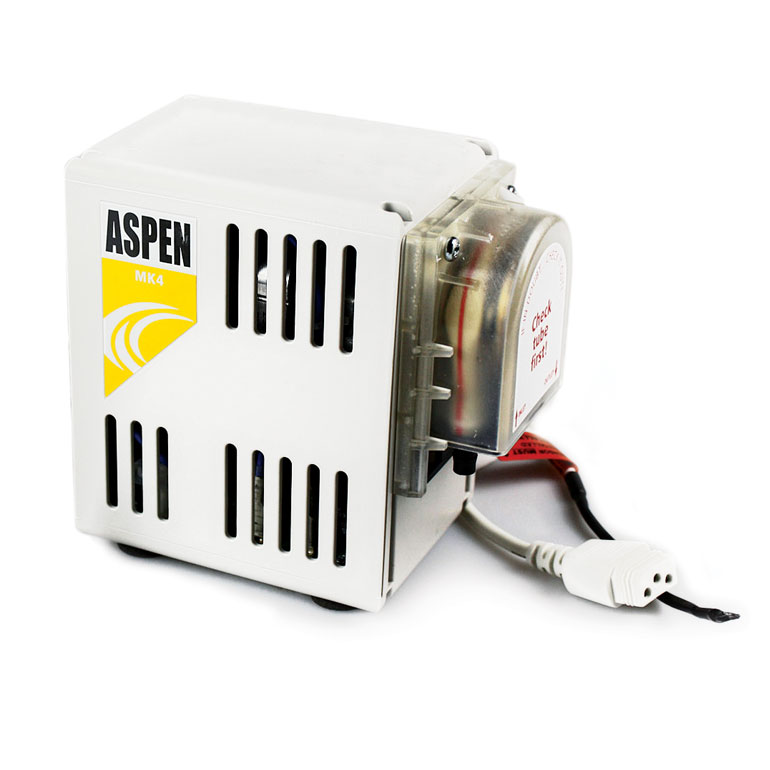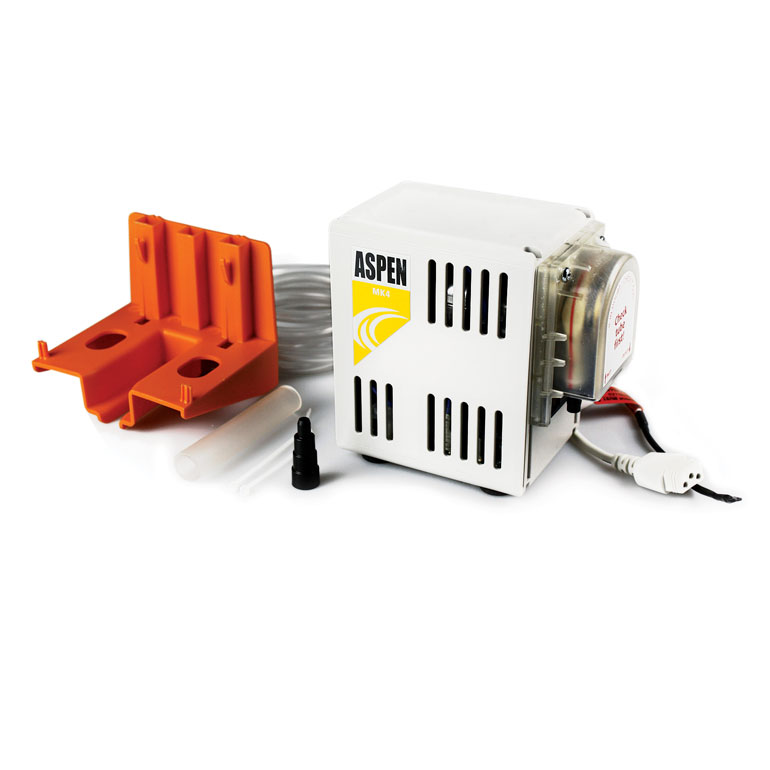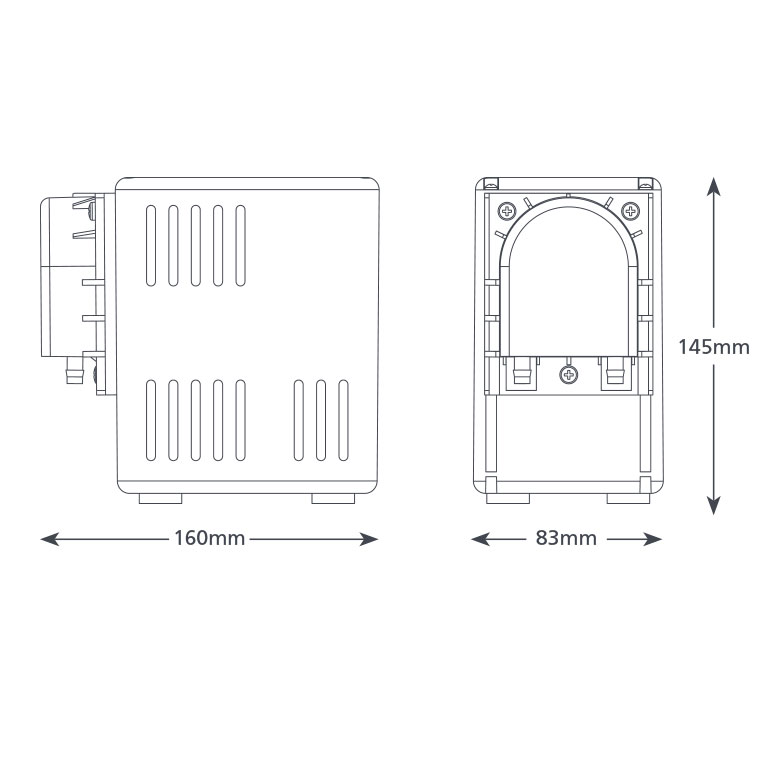 | Part number | Description |
| --- | --- |
| FP2080 | MK4 |
| FP2079 | MK4 (with alarm) |
Water sensor operated
Remote install possible
Pumps contaminated water
Can run dry
Up to 8.5kW / 29,000Btu/h
High Wall Split Systems; Ducted units; Floor standing & Chassis units
Perfect for... Drain pan water level sensor operation
Data Based
@ 230 VAC 50Hz
Power supply
230 VAC, 0.2A, 50/60Hz
Max. unit output
8.5kW / 29,000Btu/h
Max. water temp
40°C / 104°F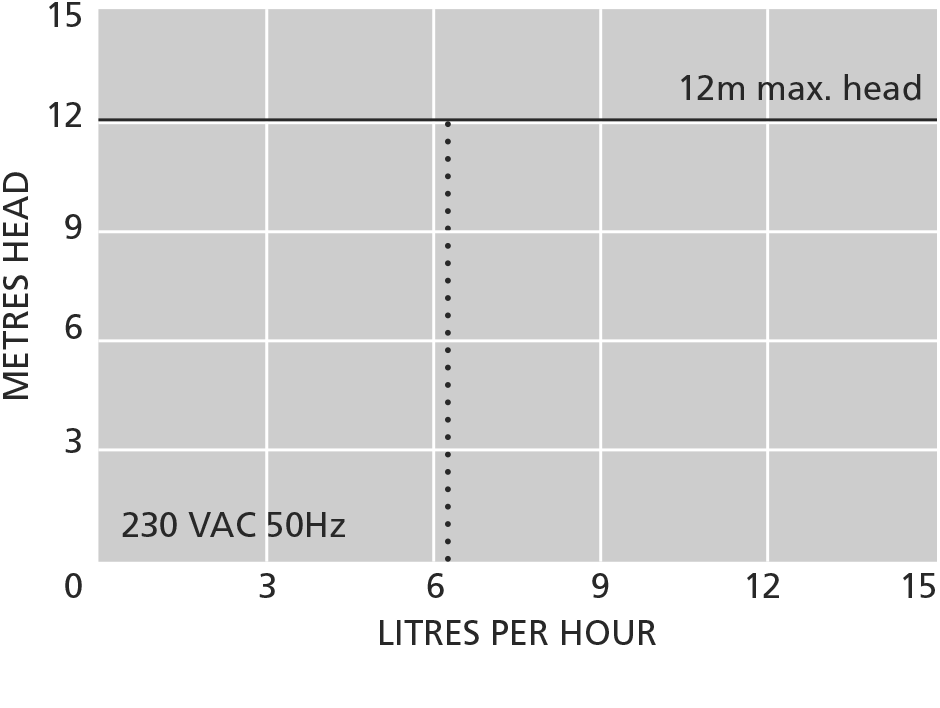 MK4 pump
2m Plug & play power cable
Wall mounted bracket
Fixing kit
Install manual
Need help finding the right pump for your unit?
The Aspen Pumps pump selector is a guide to help match your unit to the right pump.