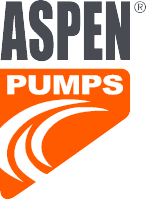 Building and system types
Complex pipe runs, mini pumps make it possible. There is a greater understanding for the need for a more reliable, flexible and aesthetically pleasing solution from professional installation Engineer, who must take into account several factors...
Understanding the complete system
When commissioned with an installation (whether new or retrofit,) an Engineer must take into account several factors including siting the unit, air quality, wall thickness, aesthetics and room size to name a few. Traditional pipe runs are not considered best practice in the industry and professional Engineers will use condensate removal pumps to remove excess water as they give more flexibility around where a unit can be sited.  
Domestic living room
Homes come in many shapes and forms. Timber, brick, new, old.
Mounting the unit on an external wall is the most direct route. But often the client specifies the unit on an internal wall for aesthetic reasons. Ceiling voids may be shallow, packed with insulation, rafters, plumbing and electrics.
Noise is also a big consideration for air conditioning in a domestic setting. Air conditioning should as best possible be not seen and most definitely not heard.
Glass structured office
Buildings with glass facades are becoming more common among new construction because they are aesthetically pleasing to occupants and passers-by, as well as to developers hoping to make their building stand out among numerous others. 
Installing A/C in such a modern building means the aesthetics requirements are key. With limited space in the ceiling voids, obstructions from other services such as sprinkler systems and a glass exterior all means that traditional pipe runs simply aren't an option.
Enterprise park office
Office spaces can include so many different environments from open plan rooms, server rooms, kitchens to canteens. They can also undergo many alterations as a business grows.
For example when partitions are moved, new rooms are created, so often is the A/C. This presents a new set of obstacles and installation considerations. Systems and their components need to be able to adapt to these changes.
Shopping centre
From single unit shops to atriums and central halls, the complexities of a shopping centre are centred around space restrictions.
Therefore installation flexibility is required, as the A/C needs to be placed in a specific location, not necessarily an outside wall, as well as navigate tight spaces.
It's also likely the system should be able to cope with alterations, variations and possible additions to the building in the future. 
Gallery
Galleries & museums require constant temperatures and system reliability to look after their precious objects. Building structures can cover many floors and vary from historic buildings to contemporary grand designs.
These factors along with possible shallow ceiling voids, quite often mean ducted systems are the only way. Shallow ceiling voids can make removing condensate with gravity drain problematic, as there is little room for decline versus pipe run. With the right condensate pump this is simple.
A closer look
To see a more detailed view of how are pumps can be easily fitted take a look here.