Back to Big Foot Systems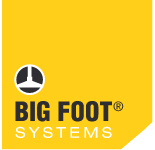 Building services we support
Every component we offer is proudly designed in house. At Big Foot Systems you can rest assured your project will receive product of superior design, build and quality. For almost 20 years our Technical Team have developed original freestanding, non-penetrative support products and components that have continue to be best-in-class, just like our engineers! Whether your requirement can be fulfilled using our stocked componentry or requires a custom design and fabrication, Big Foot Systems meets the needs of specifiers, consultants and contractors.
See what we can do
Award-winning rooftop load management to screening support.
Take a look at some of our project case studies.
Our Project Gallery