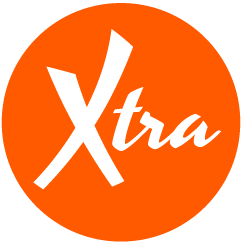 R290 Portable AirConditioning Unit
The best of both worlds! An environmentally friendly, portable ac unit using the natural refrigerant R290, while also benefitting from an extensive range of features and functionality!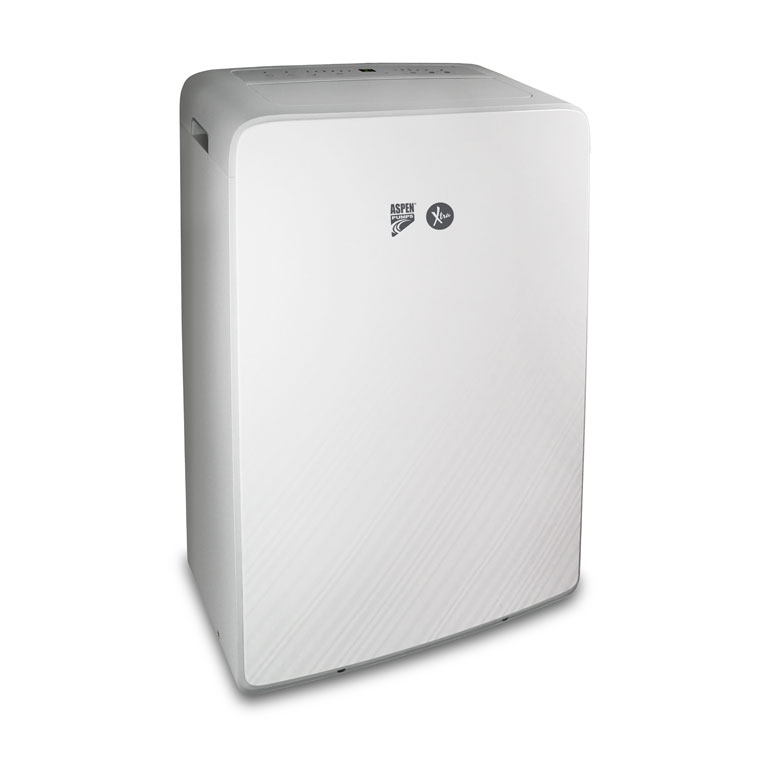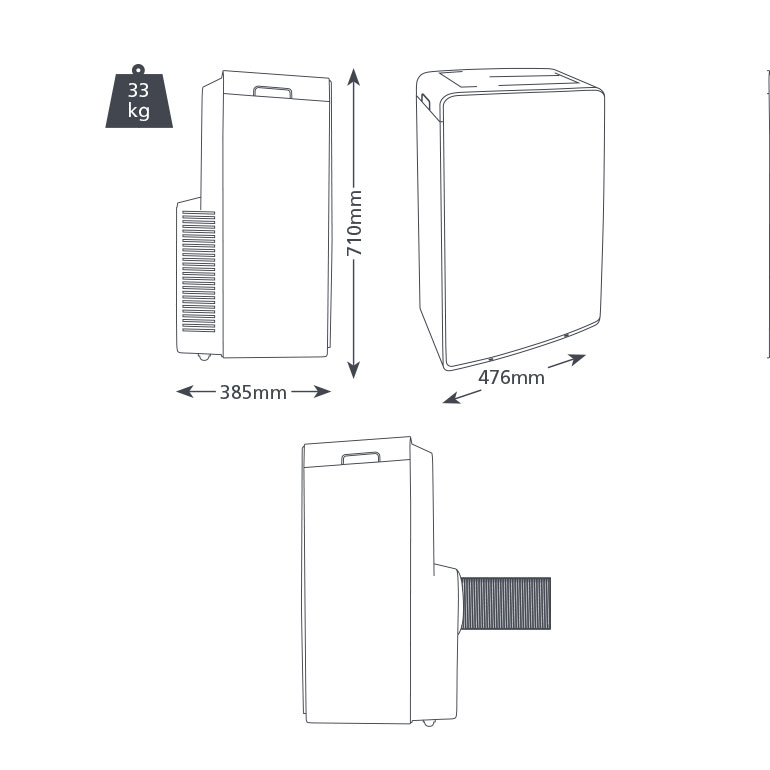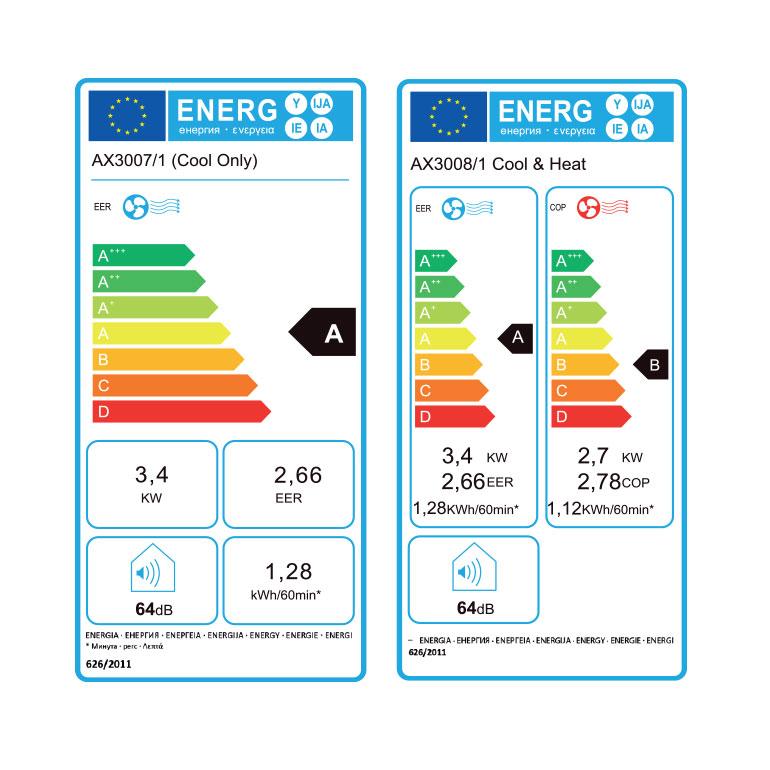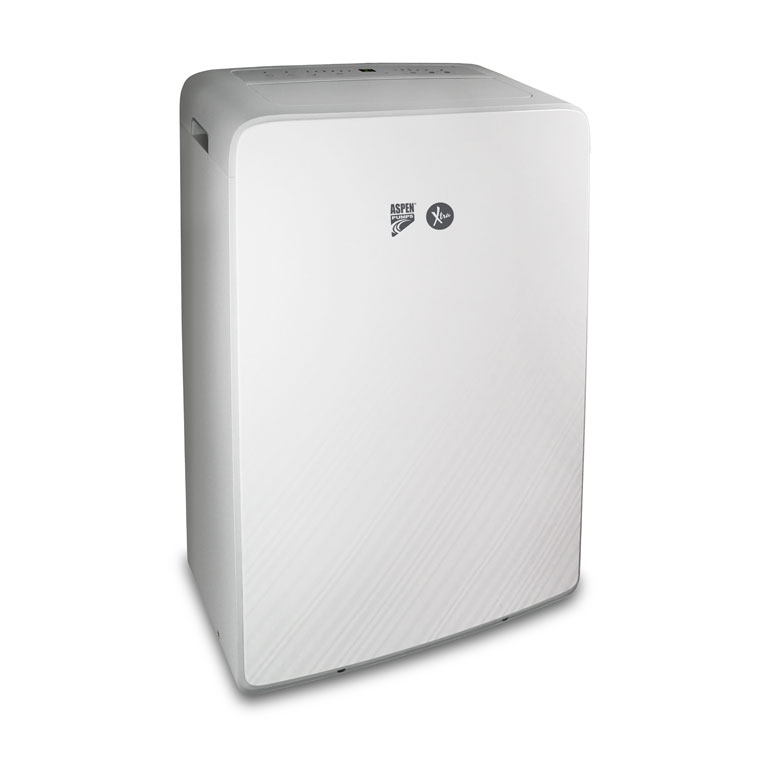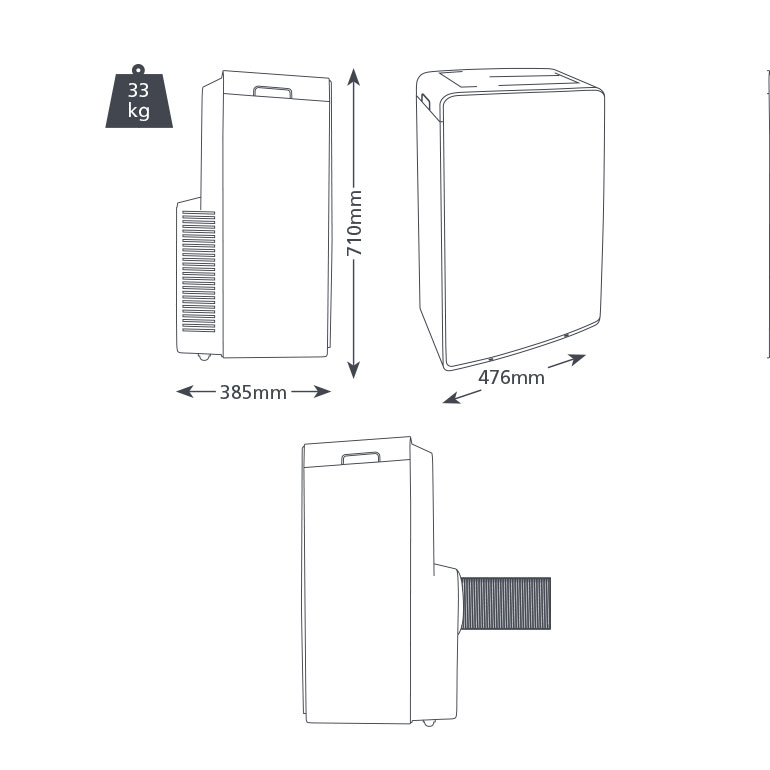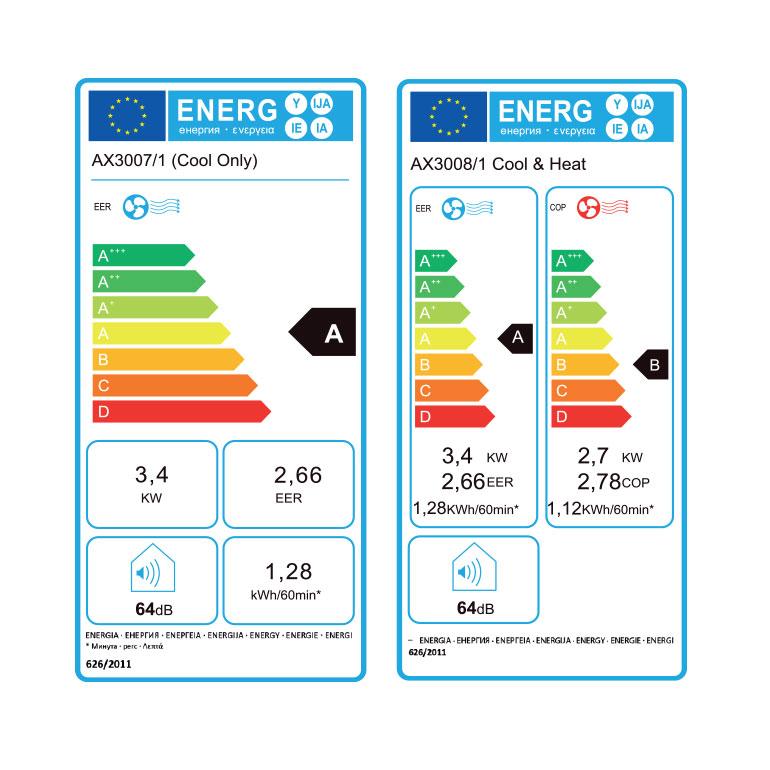 | Part no | Description |
| --- | --- |
| AX3007/1 | Cool only (EU - MSE) |
| AX3008/1 | Cool / Heat (EU - MSE) |
Uses R290 refrigerant – making it incredibly eco friendly
Cool, Heat*, Auto, Fan and Dehumidify
Auto Operation function
Built in self cleaning function
ºC to ºF changeable temperature display
Airflow adjustment and Auto restart
Includes infra red Remote control
Includes Discharge hose
Self evaporating condensate system
For further technical information consult the attached tech sheet.
Portable AC unit
1 x Exhaust hose
1 x Hose adaptor
1 x Flat mouth hose adpator
1 x Window Kit
1 x Drain hose
1x Remote control and batteries