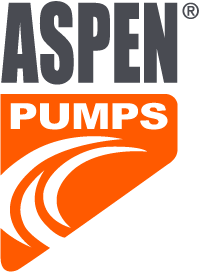 Mini Tank
The new and improved Mini Tank pump can be wall mounted, floor mounted, in-pan or suspended on M8 / M10 rod. Using piston technology this is a compact, powerful and multi functional tank pump.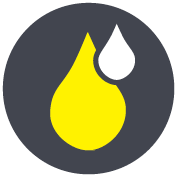 Max. flow
35L/h max. flow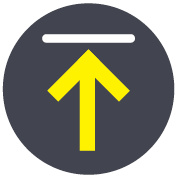 Max. rec. head
15m max. rec. head
(flow rate 10L/h)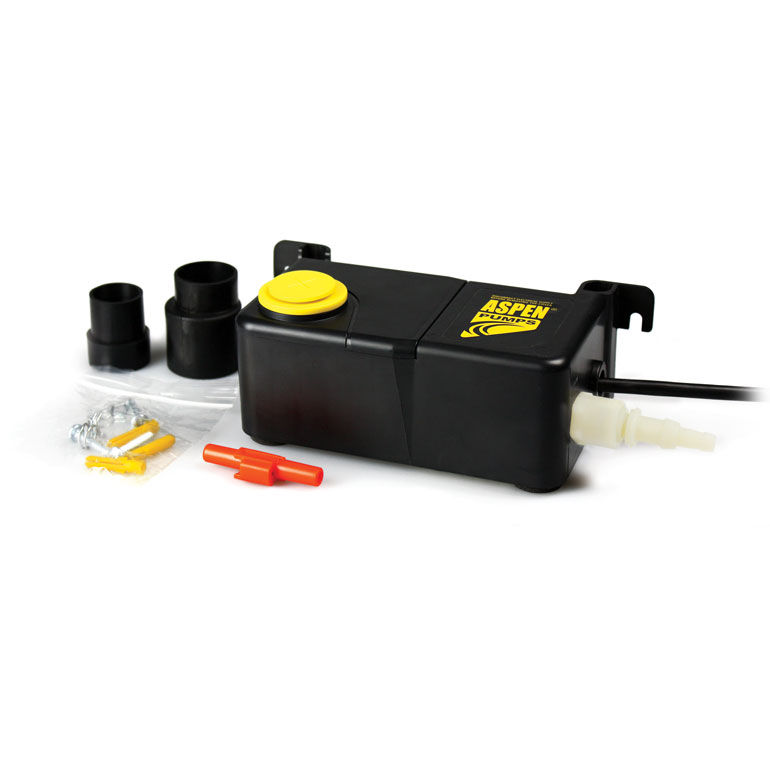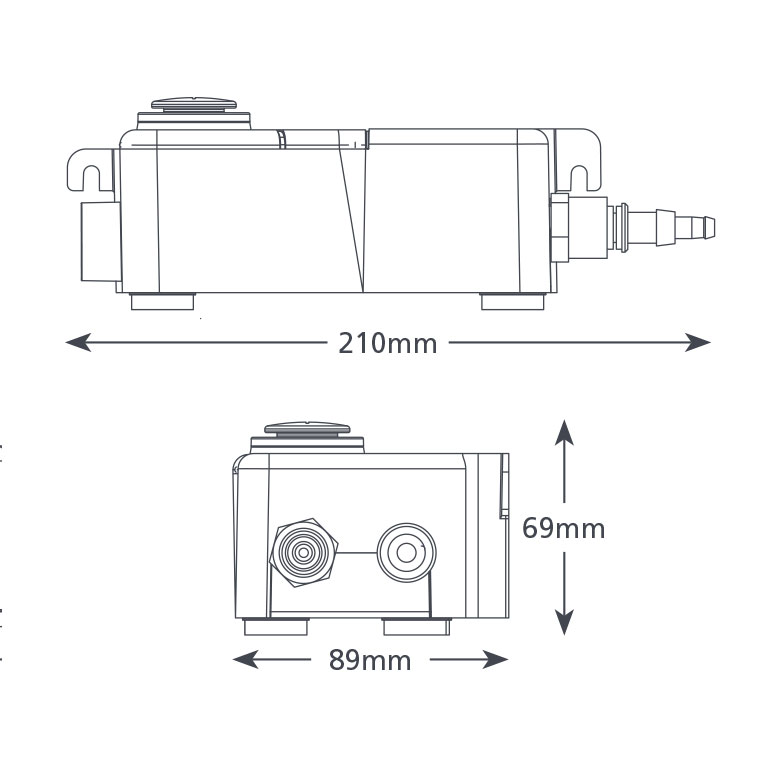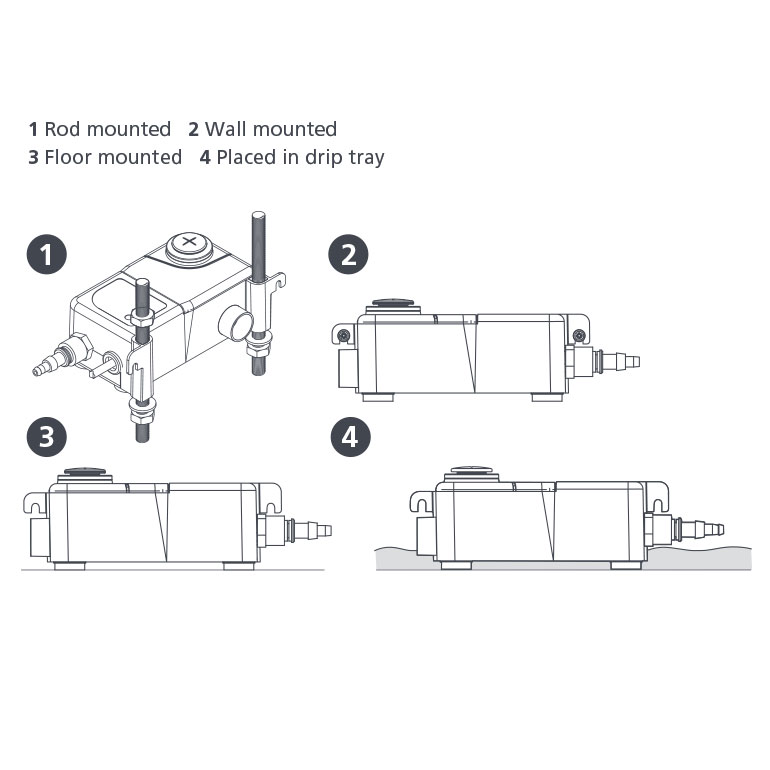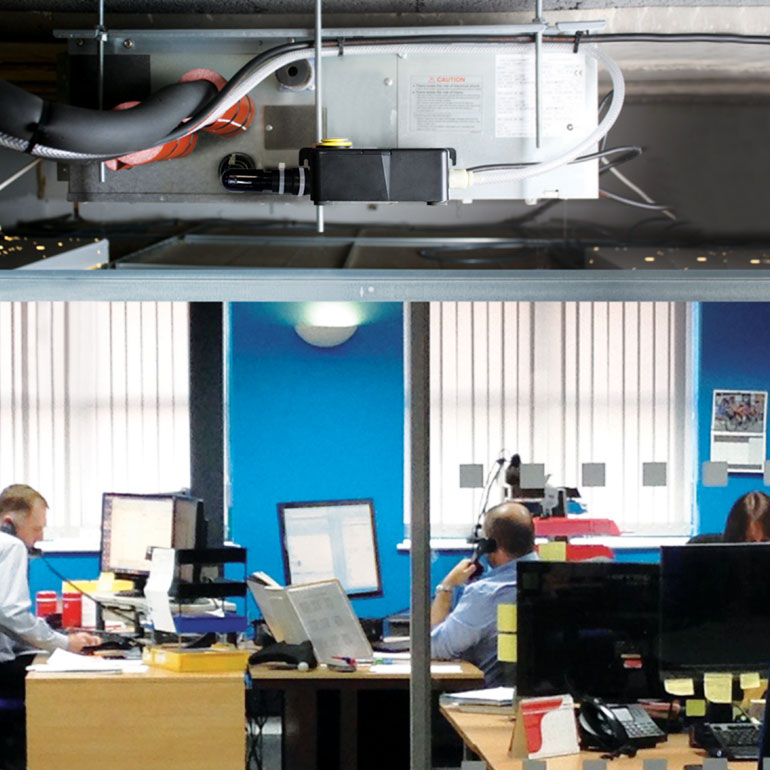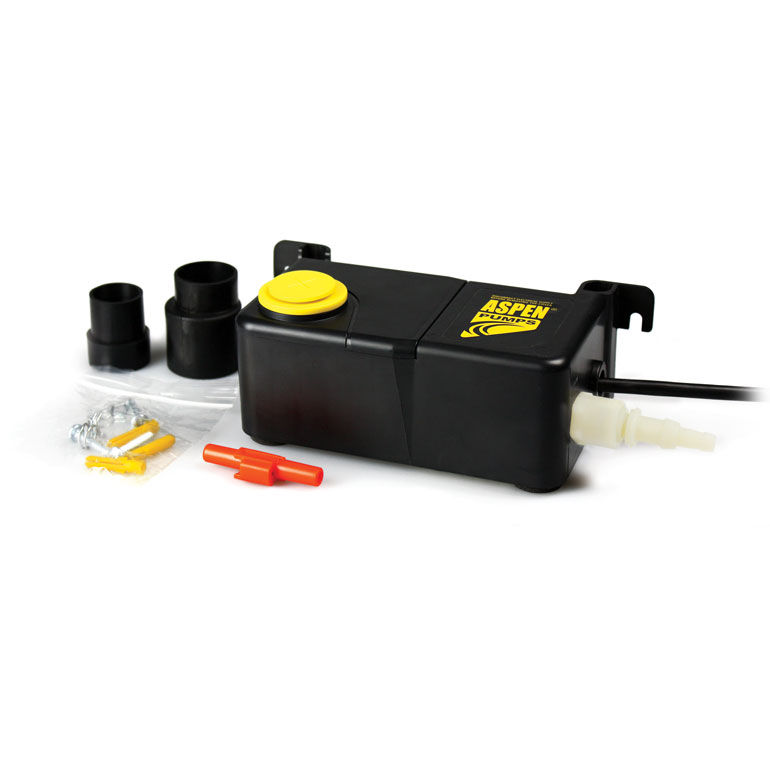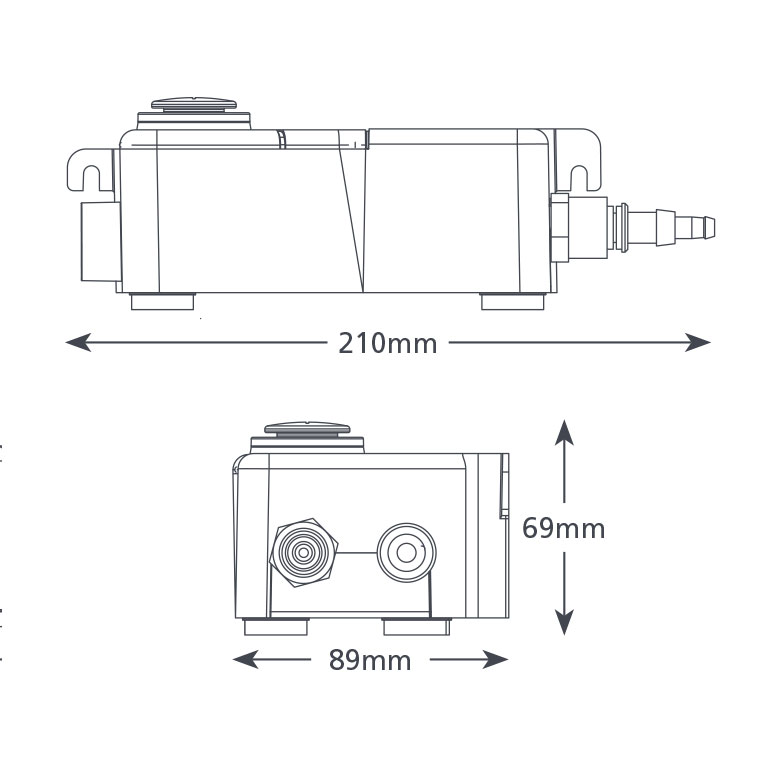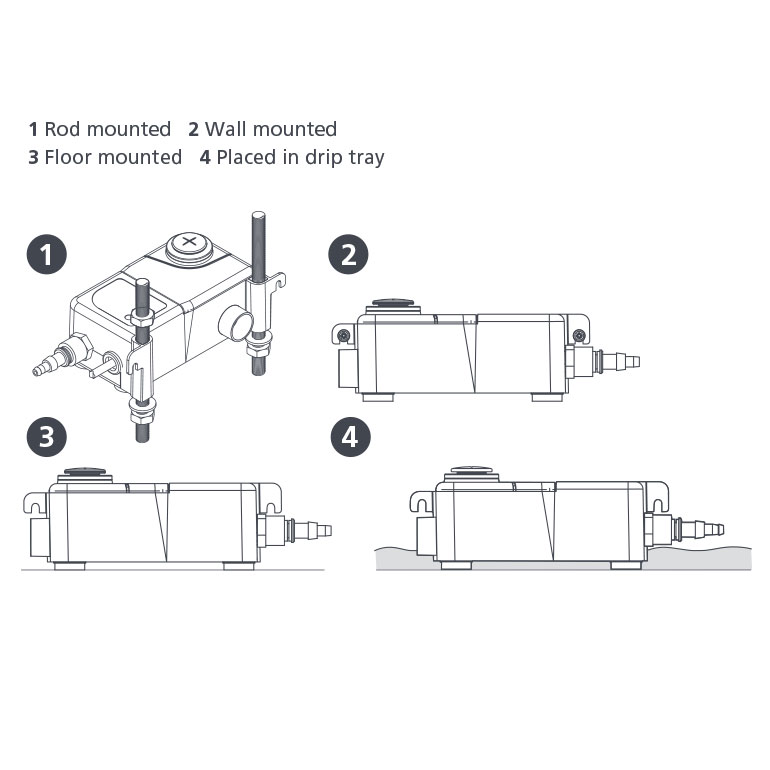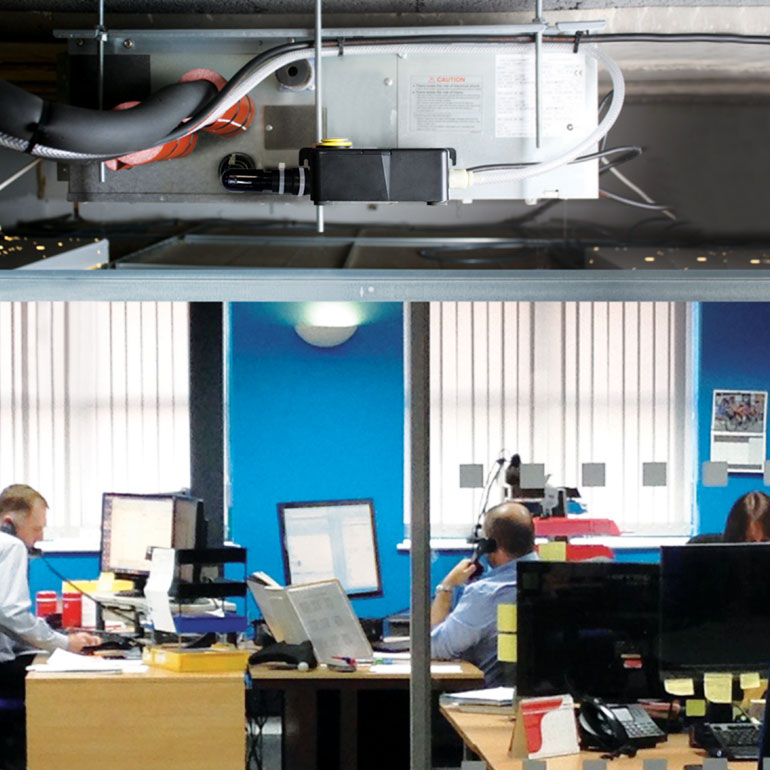 | Part number | Description |
| --- | --- |
| FP1056/2 | Mini Tank |
Four ways to install
Compact & discreet
Can be located in drain pan
Easy maintenance
Up to 46kW / 157,000Btu/h
Ducted units; Floor standing & chassis units; Cassette units
Perfect for... Installation versatility
Data Based
@ 230 VAC 50Hz
Power supply
230 VAC, 0.11A, 16W, 50/60Hz
Max. unit output
46kW / 157,000Btu/h
Max. water temp
40°C / 104°F
Inlets
x2 22mm, 12mm & 27mm
Safety switch
3.0A Normally closed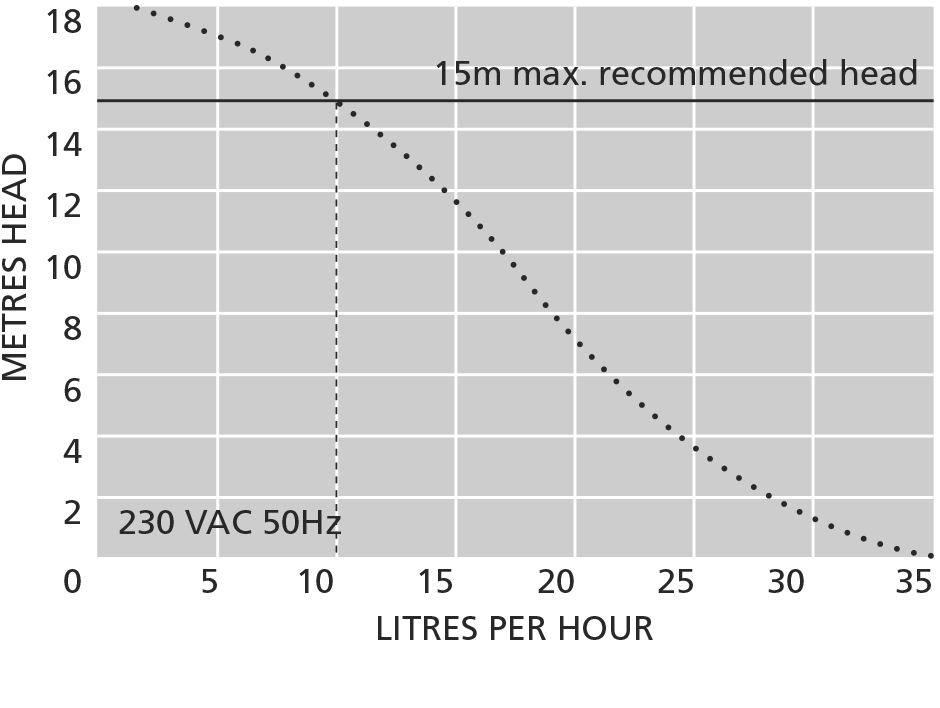 Mini Tank pump (including hard wired 1.5m power cable)
x2 Rubber adaptors (21.5mm& 31mm)
Anti siphon device
Fixing kit
Install manual
Need help finding the right pump for your unit?
The Aspen Pumps pump selector is a guide to help match your unit to the right pump.