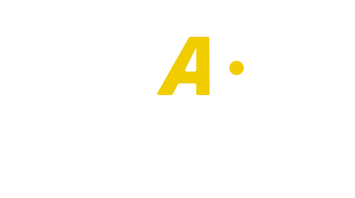 Three steps to a clean refrigeration system
Refrigeration units are a prime target for slime build up if not maintained regularly. Without thorough cleaning, this slime can produce odour and turn into solid formations which can block the system. Not something your customer would want near their produce!  This is why regular planned maintenance is so important.
Clear. Clean. Protect
If regularly undertaken, our recommended three stage cleaning process will help ensure your customers' refrigeration systems maintain optimum performance and efficiency and continue to run for many years to come. Non toxic, NSF-approved chemicals mean they are safe to use in food preparation and storage areas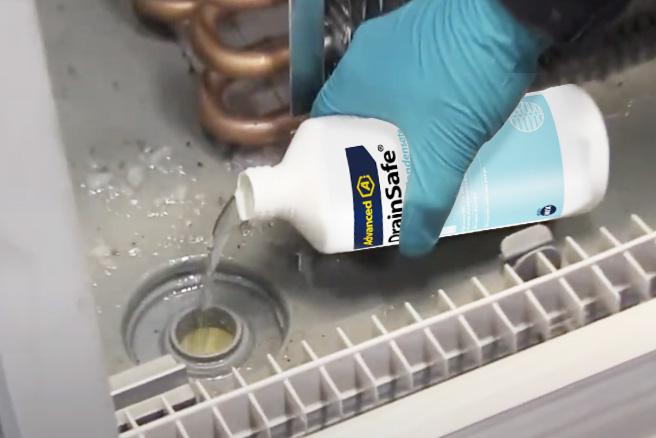 Step 1: Clear
Clear organic blockages from the condensate tray and drain.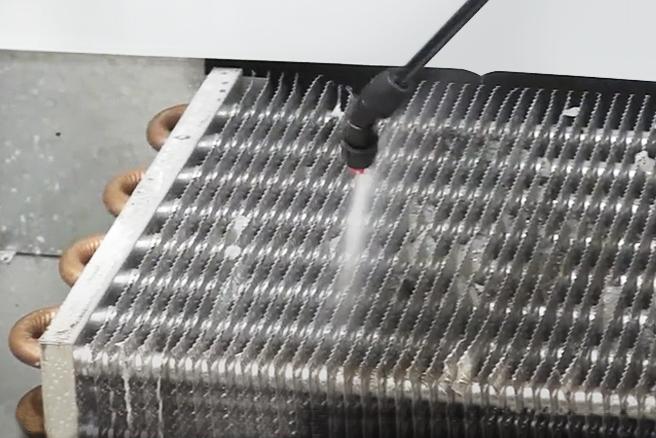 Step 2: Clean
Clean to remove all types of common dirt, microbial contaminants, debris and organic growth. 
Recommended products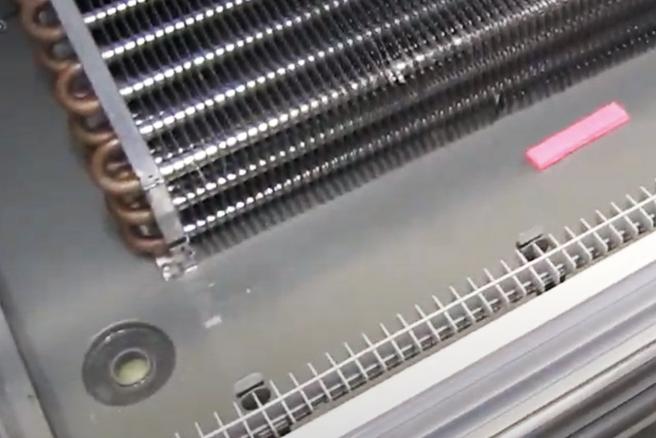 Step 3: Protect
Protect condensate tray and drain from sludge build-up. Protects for 12 months!
Recommended products: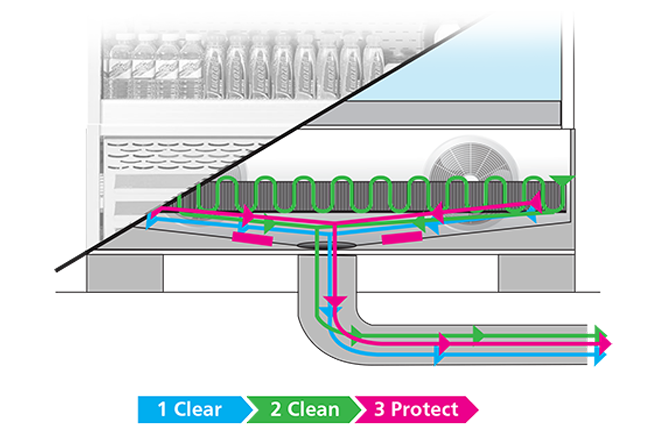 Deep refrigeration cleaning that gets to the heart of the problem
Advanced products are specifically formulated for refrigeration units and the tough environmental demands they face daily.
Clear: Dissolves any contamination in the drain line, to create clear and clean condensate run offs.

Clean: Sprayed over and around the coils will loosen dirt and grime - cleaning while disinfecting!

Protect: Condensate tray treatment providing up to twelve months' protection from slime build up caused by bacteria, fungi, algae and other micro-organisms.
From drain unblockers to dissolving grease, Advanced has the right product for the job.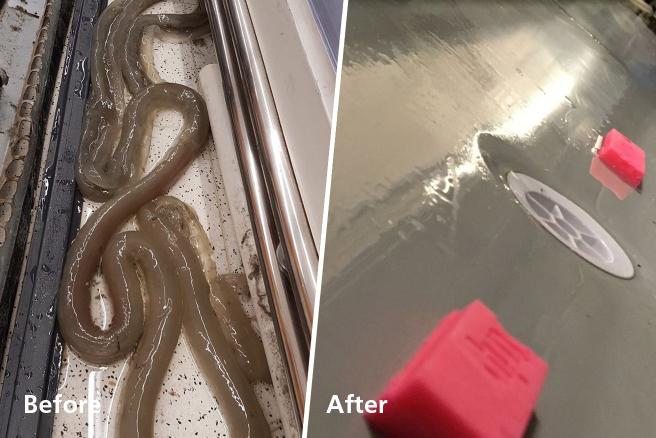 Benefits of regular refrigeration unit cleaning
Improved energy efficiency, cooling duties and reduced C02 emissions
Neutralises unpleasant smells and removes grease, fats, rust and scale
Extends life of the unit